In the Church of England each church has a geographical area that it has specific responsibility for.
The Church prays for those in each road and street of the parish on a regular basis. See below for dates.
St Ann's parish covers an area either side of Winwick Road in the North of Warrington
The approximate boundaries of the parish are shown in the map below.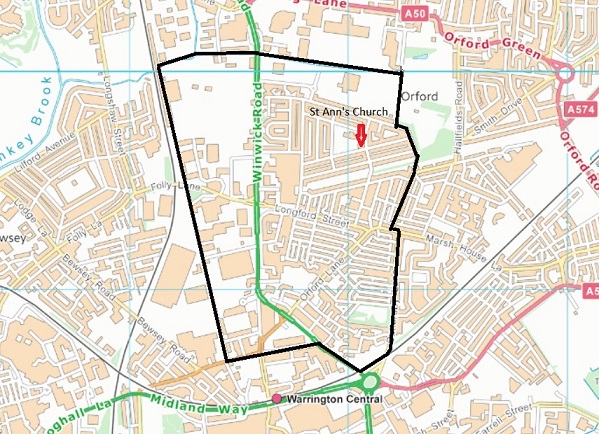 Map : Contains OS data © Crown copyright [and database right] 2015
Even if you live outside these boundaries you are still very welcome to worship with us and become part of the Church family. Around half of our congregation lives outside the parish boundary.
The parish includes the Orford Neighbourhood Hub, Warrington Rugby League Stadium, Retail parks, and an area of housing.
Prayer Diary
Day 1 Orford Lane & Longford Street
Day 2 Houghton Street
Day 3 Winwick Road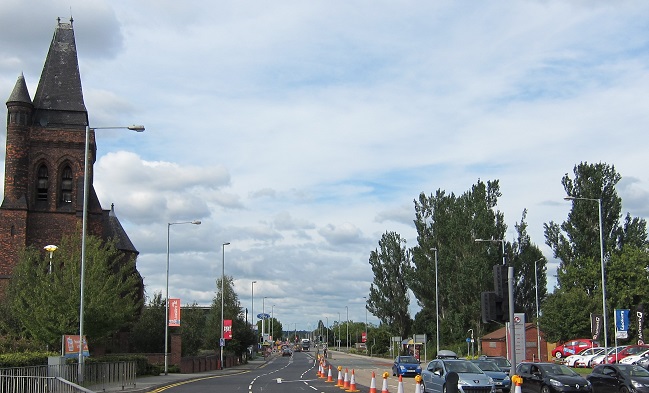 Day 4 St Peter's Way & Court
Day 5 Annie St. & Hardy St.
Day 6 Scott St. & Chorley St.
Day 7 Cobden St & Sharp St.
Day 8 Winifred St.
Day 9 Laira St. & Laira Court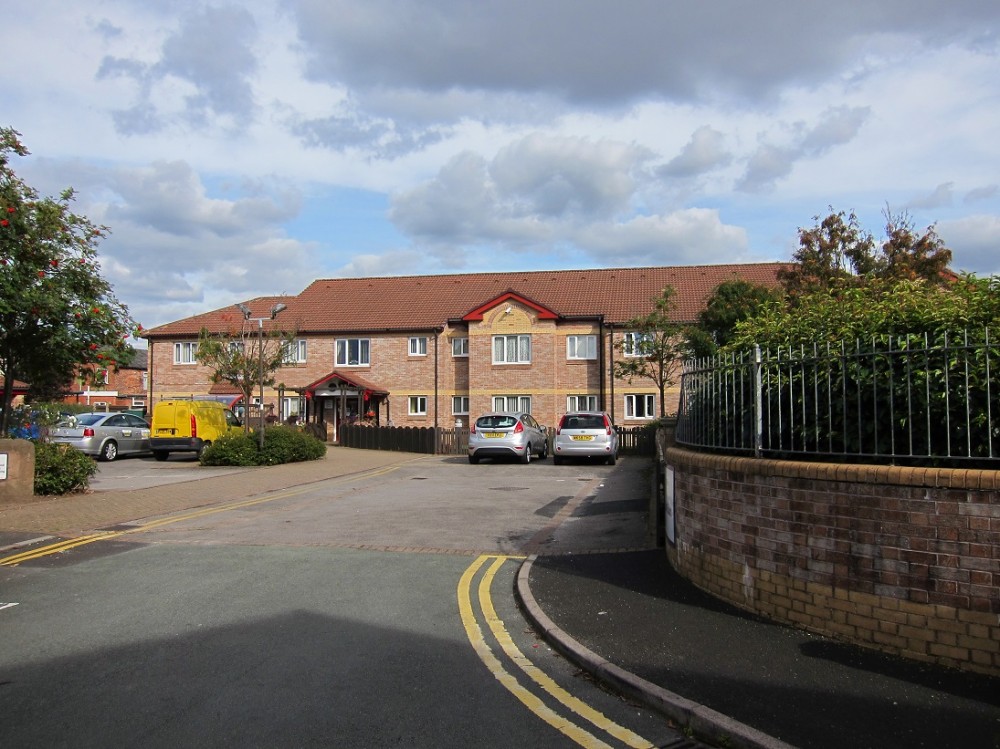 Day 10 Battersby Lane
Day 11 Dickeneon Street & Leonard St.
Day 12 Forshaw St. & Cyril St.
Day 13 Earle St, Clegge St & St Benedicts Cl.
Day 14 Dudley St & West St.
Day 15 Hale St. & Melville Close
Day 16 Watkin Street
Day 17 Fitzherbert St & Dorothea St.
Day 18 Alamein Cres. & Arnhem Cres
Day 19 Cowdell St.
Day 20 Cross St. & Forster St.
Day 21 South Ave & Vale Ave
Day 22 Shaws Ave & Mortimer Ave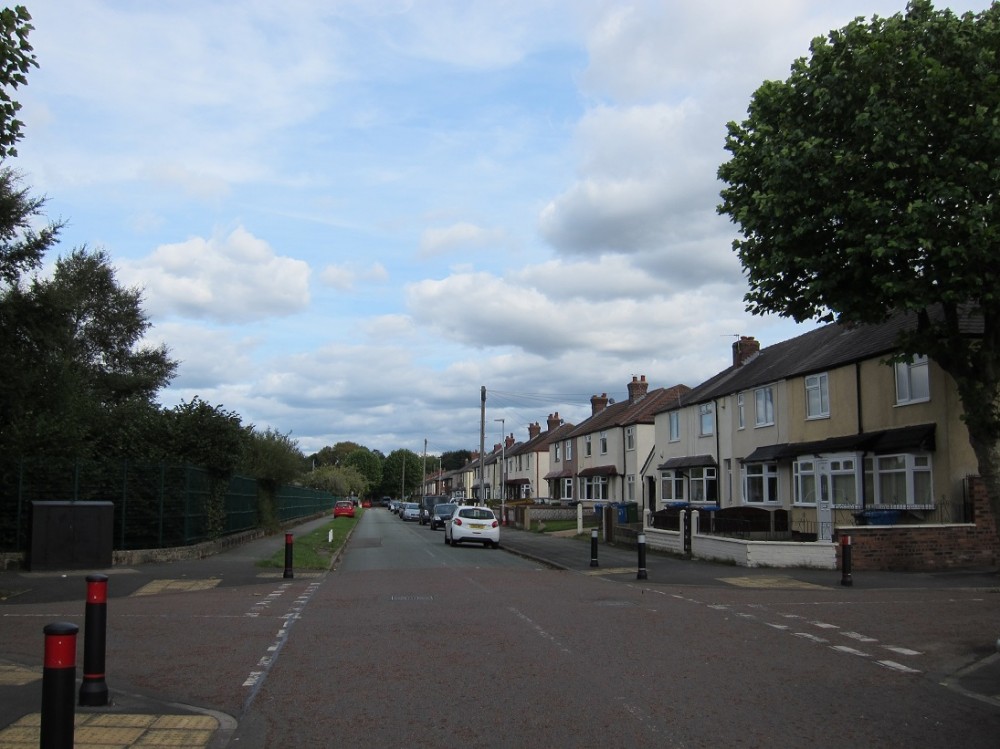 Day 23 Central Ave & Latham Ave
Day 24 Alder Lane, Alder Cres & Flats near Winwick Road
Day 25 Adam St. & Amelia St.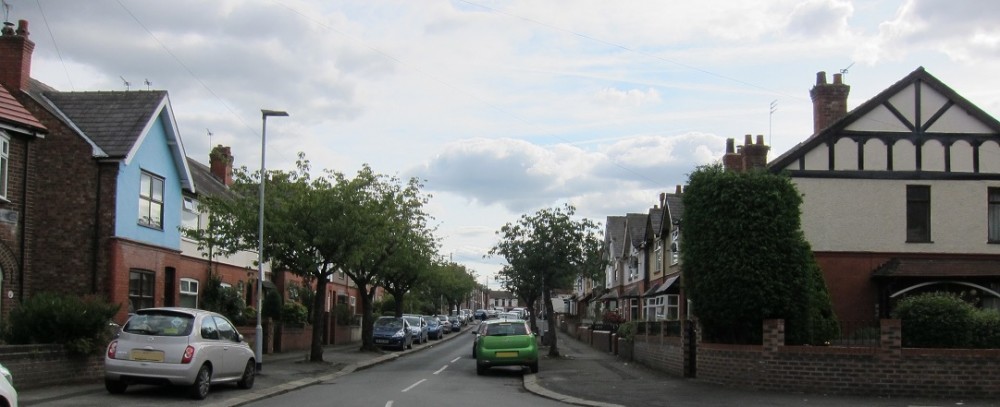 Day 26 Orford Ave
Day 27 Rhodes St. & Synge St.
Day 28 East Ave & West Ave
Day 29 Corbert Ave & Ireland St.
Day 30 North Ave & Grace Ave
Day 31 For all the churches in our Deanery, St Benedicts RC, St Margarets, St Stephens RC & St Andrews.